FM-2005 Multi-Jungle 5-Stack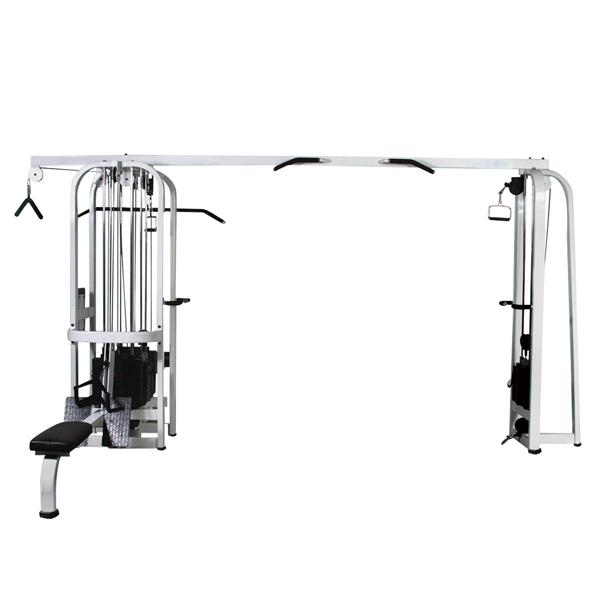 FM series is a multi-function complex series which can satisfy different needs of users.
Realleader Fitness Co., Ltd, established in 1996, is a China-based fitness equipment manufacturer integrating development, design, production and sale. As an important supplier of professional strength and aerobic fitness equipment in the world, the company has branches in Hong Kong, Taiwan and mainland China, and an R&D center in the United States which pays close attention to the development trend of international fitness equipment design. The company upholds the business principle of "seek benefits for employees and make contributions to public health" and persists in the business concept of "People-oriented, Integrity-centered". In accordance with principles of kinesiology and ergonomics, Realleader creates values for customers based on scientific design and dedicated manufacture, and strives to create a world famous brand.
Set-up dimension: 4450*1520*1900mm
Net weight: 270kg
Gross weight: 340kg
Weight stack: 750lbs/337.5kg